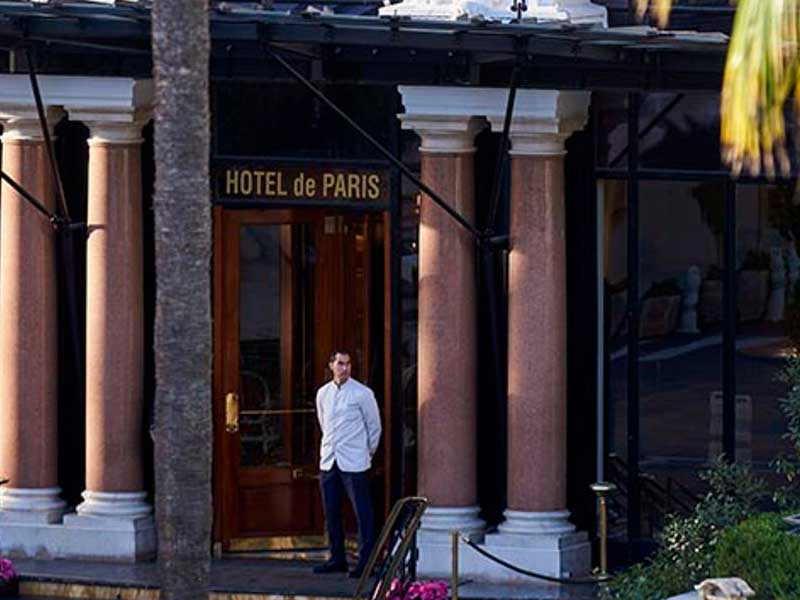 Hôtel de Paris Monte-Carlo
Sitting right at the heart of the action on Place du Casino, the iconic Hôtel de Paris Monte-Carlo offers guests an unparalleled experience, combining the magic of a legendary hotel with some exceptional things to see and do – from Michelin-starred restaurants to the Jewellers' Courtyard, Opéra Garnier, Casino de Monte-Carlo, Thermes Marins Monte-Carlo and much more – all rolled into one.
The ultimate luxury of the palatial surroundings… Following several years of transformation, the Hôtel de Paris Monte-Carlo is delighted to unveil its new rooms and suites for 2019, where everything from the lighting and materials to the facilities provided has been specially designed for an unforgettable, 5-star experience. For a stay in Monaco like no other, the palace's crown jewels are the Princess Grace and Prince Rainier III Suites, which are simply without equal on the French Riviera.
A delicious celebration of the Mediterranean… Our talented, world-renowned chefs at Le Louis XV – Alain Ducasse at the Hôtel de Paris***, Le Grill* and ÔMER pay vibrant homage to the Mediterranean Sea. You can even admire its vast beauty from the panoramic terrace at Le Grill* on the eighth floor of the hotel as you sample delicious dishes from the grill.
Enjoy a taste of the good life… Whether it's drinking tea in the superb Jewellers' Courtyard, sipping on a signature cocktail and enjoying live jazz at Le Bar Américain, or taking a dip in the rooftop pool at the Wellness Sky Club, there are all sorts of unique experiences to be had at the Hôtel de Paris Monte-Carlo, right in the heart of Monaco.
The adventure even continues outside of the hotel with One Monte-Carlo, Monaco's new business and luxury shopping district, where there's always something new and exciting to discover.