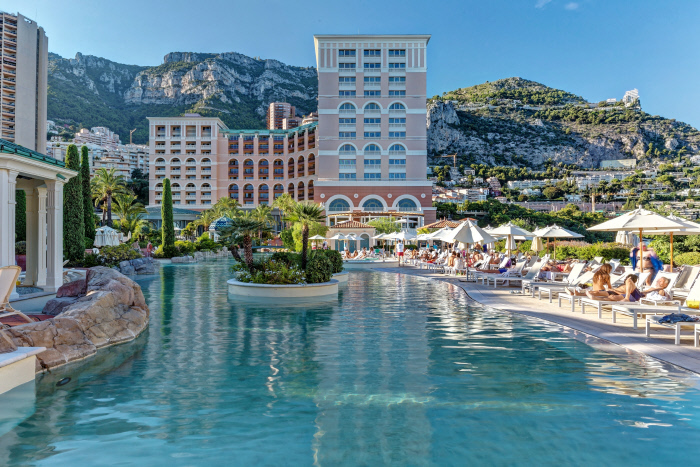 Monte-Carlo Bay Hotel & Resort
Get ready for a little taste of paradise! On the peninsula, 4 hectares of gardens feature waterfalls, solariums, a pool and a turquoise sandy-bottom lagoon that looks like a beautiful oasis.
For Michelin-starred cuisine and sparkling tables, try the Blue Bay run by Marcel Ravin and offering Caribbean and Mediterranean culinary delights. His creations are bold and innovative. At L'Orange Verte, his "Food & Fun" menu is inspired by his travels. In season, the terrace of Las Brisas offers fun, delicious cuisine in the sun.
For an elegantly designed cocktail bar with a lounge and musical atmosphere, signature cocktails and a breathtaking view, the Blue Gin is the place to go. Indulge your senses at the spa Cinq Mondes, experience the thrill at the Monte-Carlo Bay Casino, partake in family fun at the Kids' Club, and enjoy the drugstore, fitness centre, business centre and more: the Monte-Carlo Bay Hotel & Resort satisfies your every need.