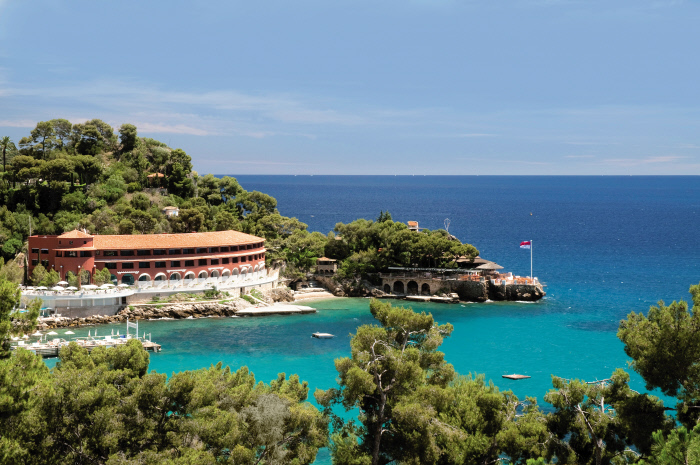 Monte-Carlo Beach
This glamorous and modern seaside hotel, designed by architect India Mahdavi, exudes elegance. The Green Globe certified hotel is an ode to the Mediterranean with its private beach, Olympic-sized pool and Elsa, a 100% organic Michelin-starred restaurant Ecocert certified.
Indulge and breathe the sea air in the luxurious setting of this villa overlooking the sea.
A hotel close to the sea for enjoying la dolce vita of the Rivera: that was what the creators had in mind back in the 1930s. Contemporary and chic with an intimate feel, the Monte-Carlo Beach redesigned by architect and designer India Mahdavi is a like a poem paying tribute to the colours and shapes of the sea.